Fullstack Web Development
Over 15 years of building dynamic websites, web applications and graphical assets.
Video Game Creation
3D/2D game asset development for Unity3D, made with Blender and Illustrator.
Product Prototyping
Arduino and Raspberry Pi IoT (Internet of Things) product prototyping.
Digital Marketing
SEO, PPC with AdWords & Bing, Google Analytics, and content development.
Design
When I started out as a web designer my focus until then had been solely based on learning new web technologies and how to code. But once I started building websites for clients on a daily basis, I quickly learned that no framework or technology can make a boring website look good or innovative to a client. I quickly started to teach myself design principles and color theory, and within a year I found myself managing a web team and directly responsible for my employer's company website.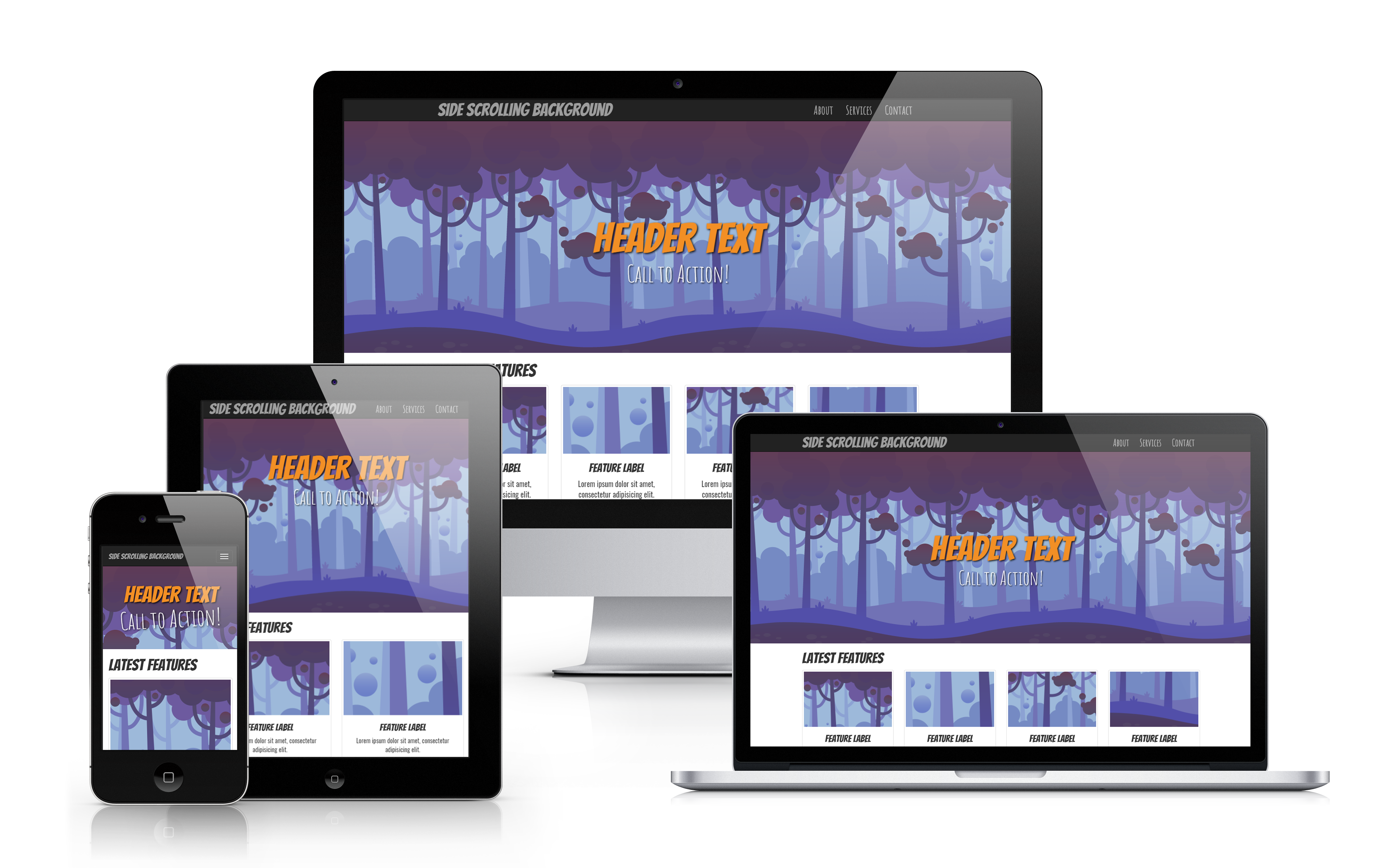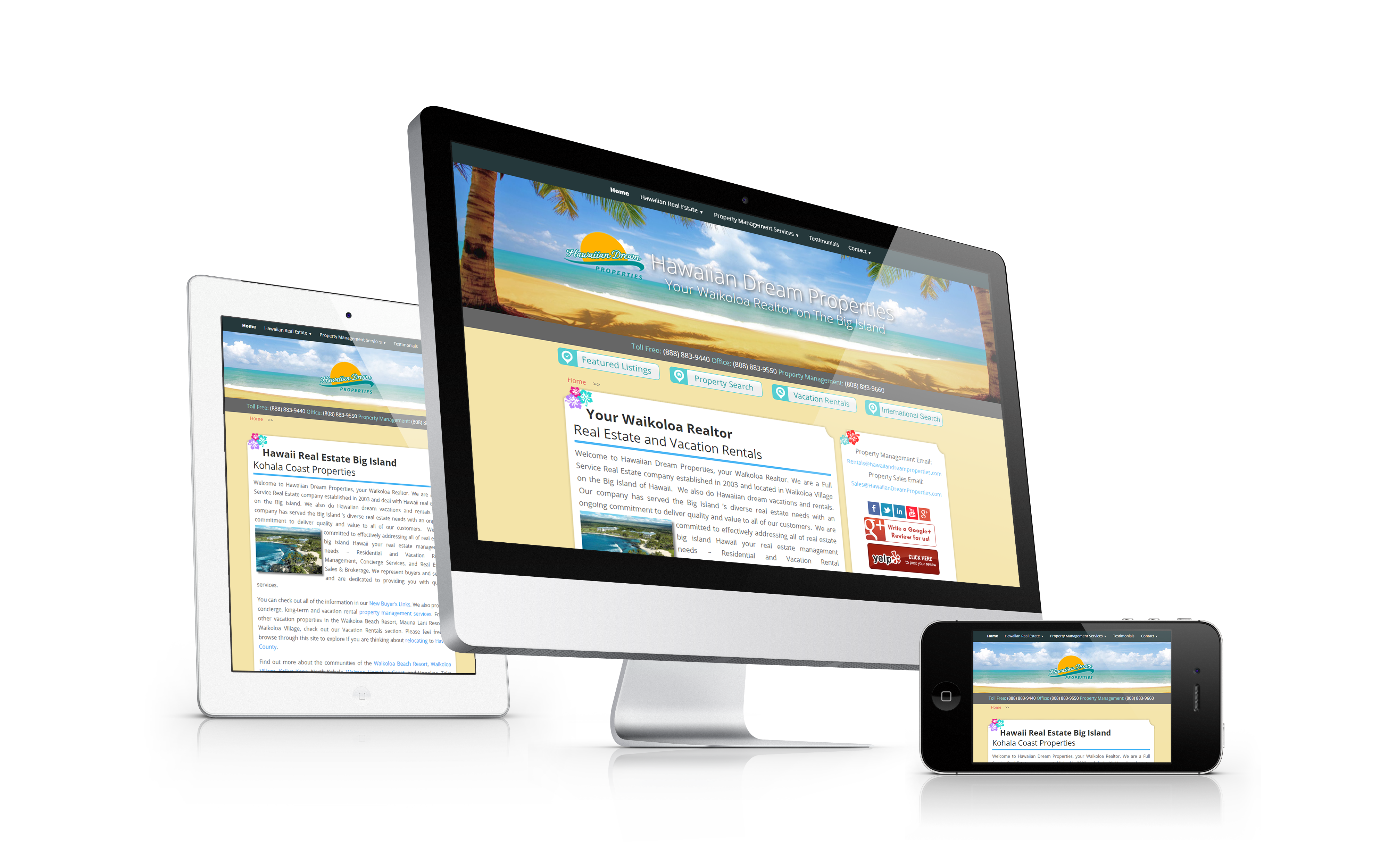 Development
I enjoy the freedom and seemingly limitless potential that comes with being a programmer. When I was just starting out I was excited about simple interactivity like changing images with mouse over events, but now I'm understanding the true potential of what a skilled programmer can accomplish. A few years ago I started getting into simple robotics after getting my first Raspberry Pi, and with it I picked up a small kit full of sensors and servos and within a few weeks I was building my first wifi controlled toy car.
Unity3D
I've experimented with other game development platforms, and Unity has been the only one that has resonated with me. It's scale-able and has a large online community, with tons of great tutorials on YouTube and educational sites. It was a little rocky getting the hang of it, but after I started getting familiar with all the features it became very fun to build environments, animate characters, and script new features and interactivity.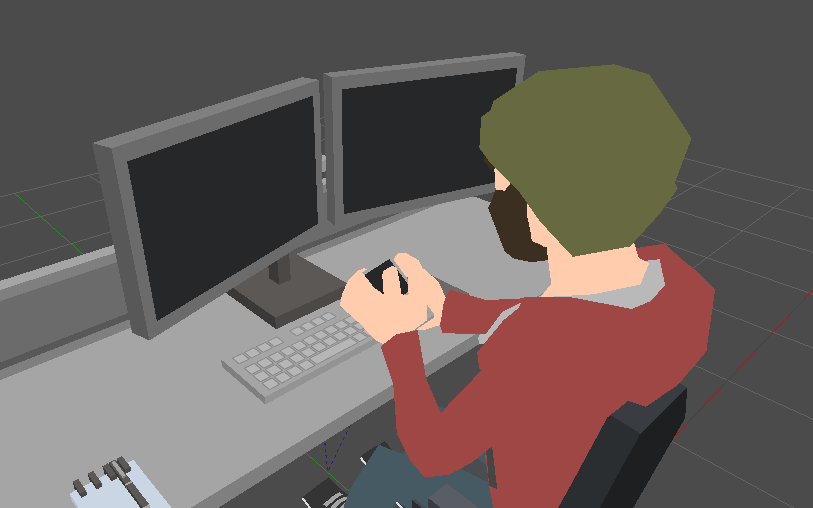 Video Game Creation
Bringing characters and worlds alive has always been a dream of mine as a lifelong gaming enthusiast. My initial interest turned to 2D side scroller and top down types of games once I became familiar with Unity and Phaser.io because of nostalgia, but I've actually found that now I more enjoy developing 3D games and assets because of how fun it is.
"Rockstar" Developer
I'm what is known as a "Rockstar" Developer, also referred to as a "Unicorn", "Ninja", or"Jedi"; professionally I'm a Web Applications Developer with an expertise in UX/UI, with a background in SEM. I started out in the industry as a PHP Developer, but found my self exceeding in web development, graphic design and SEO roles over the years. I also have a Bachelors degree in Philosophy, and am experienced with research writing.
Graphic Design
My first experience with Photoshop was editing sprite sheets and making custom character mods for video games. I then went on to take a series of digital photography classes, and later branched out and learned how to used Illustrator as well because I was interested in working with SVG vector animations. I specialize with simple cartoonish characters and low detail buildings.
Animation/3D Modeling
There is little to me as satisfying as creating a character from scratch and making original animations for them. Being able to breathe life into a new creation is a very rewarding task. My journey into 3D modeling originally began because I wanted to make casing for robotics/engineering projects I had been working on.
3D Printing/Mold Making
Creating 3D models is fun, but has been taken to a whole new level since I've been able to print them out. I've also been able to ramp up production on models I've made by creating reusable silicon molds out of them, allowing me to quickly make duplicates in minutes with quick drying resin.
Arduino/Raspberry Pi
I have hands on experience creating automated drones, simple bionic hands, solar energy power storage units, wifi/remote control cars, and novelty LED displays, just to name a few. My interest in robotics sparked when I realized that I already had the skill set and programming experience to get started.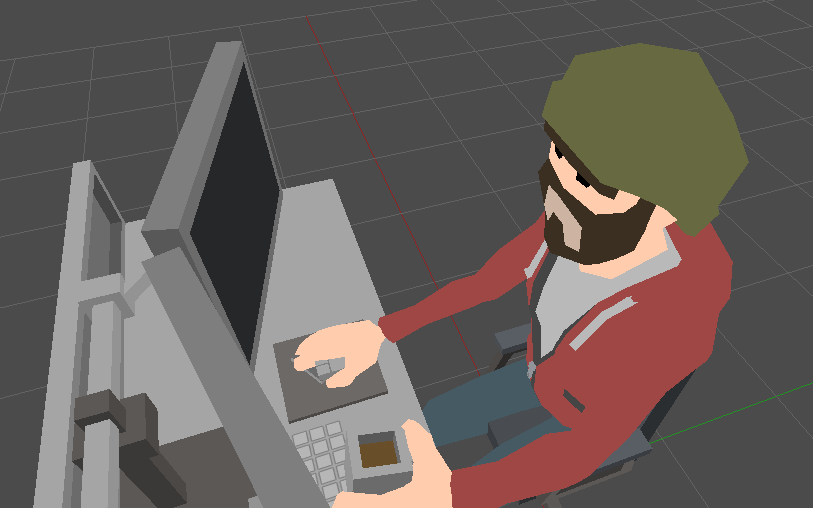 Blender
The idea of getting into 3D modeling used to seem very daunting, but a few years ago I have it a shot and worked through some Maya tutorials. In no time I had created a couple of trees, an arcade cabinet, and a simple building. While fairly simple assets from my perspective today, the accomplishment I felt after importing those assets into a scene in Unity was enough to light the fire of a strong passion I hold to this day. Maya was a great 3D modeling tool, but I found that after I gave Blender a go, it felt better suited for my process. With Blender not only can I make all the low poly assets I need, I also use it to create 3D animations for humanoid rigs, such as the ones on this page.
Web Development
Good web sites are more than just text and images, there is an art in driving people to call to actions and conversions. Luckily for you this is an art I understand better than most.
Swing Over
Graphic Design
Good graphical assets can captivate and set the tone for any visual project, they can also tell a story or convey meaning quicker than words can if done right. Take a look at what I've been up to!
See More
3D Modeling
The video game industry now brings in over a billion dollars a year in revenue and there is no signs of it slowing down. It's an exciting time to get into the industry!
Game On!